Thanks for taking advantage of the free e-books that I've put on this website. My goal is to keep material on this website that is useful and can be used by anyone who is looking for good information. Download any that you want.
Thanks again for taking the time to help me learn which of the free e-books are actually being used. I hope you enjoy them as much as I did.
Here are the Download Instructions:
You will need to have the Adobe Acrobat Reader installed to your computer.  The good news is, it is 100% free and available from 

Adobe Acrobat Reader

… Most computers have it installed automatically. But if you don't have it, please

click here

(a new window will open) and download a free copy.

Double click on any link below. The e-book should open and you can read it immediately

.

But, I suggest you save the file to your "Desktop" or to any folder you can easily find so that you can refer to it as often as you like. A good idea is to create a folder in your computer, name it as "Products" and then create a sub-folder for each product you download.

Or, you can right click on the link below the select "save target as" and save the e-book on your computer.

After you have downloaded the file, go to your Desktop or to the folder you saved it in.

Put your pointer on the file and double click to open it.
These e-books are completely free.  I get nothing for them except the satisfaction of distributing them to folks like you.  If you have any problems or comments, feel free to contact with me at  admin@debmar.biz
The 7 Keys to Success by Will Edwards

As human beings, we all share certain basic wants and needs: we have need for food, water, shelter, safety, love, respect and self esteem. We all share an in-built tendency, as Freud stated, to want to move away from pain and toward pleasure. This tendency is part of the human condition for our own good; it keeps us away from harm and generally helps us to make good choices. Most people settle for a pursuing a career that satisfies these basic human wants and needs; and never really think beyond them to what their life could be about.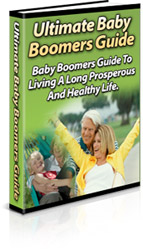 The Ultimate Baby Boomers Guide
Time is fleeting. It just doesn't last as long as we would like it to last. Although it may seem like just yesterday you were raising your children, those years have passed and now they are raising their own children. But, before you let any more time slip pass, start thinking of your future.   While it would be wonderful to be able to just stop the clock, that's not possible. What is possible is finding the things that can help you to improve your well being, your health and ultimately to lead you to a long, healthy and prosperous life.
36 Potent Foods to Lose Weight
Most Americans pack on those extra pounds by eating the wrong things. Changing these poor eating habits is the key to long-term success. Knowledge – along with the right food – is the key.   In this book, you'll discover how to lose 10 pounds a month – a nice, safe loss of about two or two-and-a half pounds a week – painlessly. You'll feel satisfied and more energetic than in the past without feeling deprived or hungry.
How To Generate Quick Cash In An Emergency
At least once in every person's life comes a time when the need is great and the resources are few. It can be hard enough to make ends meet on a decent wage, but, when the times get tough and the money just is not there to meet the need, a person can easily despair.  101 Ways to Raise Emergency Money has been written with you in mind. If you are forever trying to come up with inventive ways to earn and save more then this creative e-book will offer some tips to help you find the extra cash you need.
101 Tips for improving your credit score
There are many misconceptions about credit scores out there. There are customers who believe that they don't have a credit score and many customers who think that their credit scores just don't really matter. These sorts of misconceptions can hurt your chances at some jobs, at good interest rates, and even your chances of getting some apartments. Bankers, landlords and even prospective employers use credit scores to help evaluate people.   Just because you retired does not mean you can ignore your credit score.  The truth is, your credit score is one of your most valuable assets and if you have a bank account and bills, then you have a credit score, and it matters more than you might think. 
It has been reported that one in every eight Americans age 18-54 suffers from an anxiety disorder.   A recent survey indicated that 70 to 90% of us feel stressed out at work or home.  Unless we learn to manage the stress, we will get sick.   Physically and mentally, sick.   Stress is a part of daily life. It's how we react to it that makes all the difference in maintaining our health.  Things happen and undue pressure can cause stress. You need to realize that you will never completely get rid of stress in your life, but you can learn coping techniques to turn that stress into a healthier situation.  This little book can give you some tips on dealing with everyday stress.
No fluff, no gimmicks, nothing to sell.  Just 200 common sense tips to help solve some of life's little irritations.  Some of them are humorous and most are worth trying.